Rating Solutions
The tools you need to streamline your office operations, offer simple comparative quotes, while generating new customers with nurturing client retention solutions.
At InsureZone, we offer Rating Solutions that target 3 key areas of concern:

Streamlined Front Office
Back office organization is key to success. These tools can maximize efficiency and keep business operations running smoothly.

Comparative Rating
Compare quotes with all insurance carriers to ensure you receive the best coverage at the best rate.

Lead Generation & Nurturing
Gain interest of potential customers and clients in order to increase opportunities and future sales.
Explore our Suite of
Rating Solutions Products: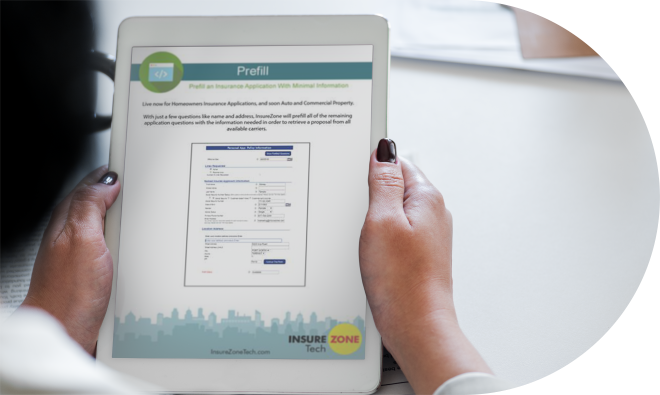 Data Prefill
We aim to make your experience as easy as possible with the App Prefill solution. For your convenience and peace of mind, InsureZone will prefill important questions and information included in the necessary forms regarding Home, Auto, and Commercial Property Insurance. This means more complete applications received and more quotes approved for your business.