Company History
1999
InsureZone Incorporated is a venture-funded company that was started in 1999. Our goal was to bring technology to an area of the insurance industry where speed and efficiency would open up opportunities in both commercial and personal lines insurance. By creating a comparative quoting service and other tools to quote, sell and service an insurance policy online, InsureZone allows a business owner or a consumer to purchase insurance from multiple companies, via the internet. InsureZone's proprietary technology platform now encompasses thirteen different brand able tools.
InsureZone's original marketing strategy was to leverage the brand names of banks and financial Institutions that wanted to sell auto and homeowners insurance through their websites. As a startup it was not possible to spend significant marketing dollars, so InsureZone signed up marketing partners that included Citibank, Chase, Wells Fargo and Bank One.
InsureZone purchased AgentSecure, a company started in 2000 by Ed Gillman as part of his Atlanta based retail agency, Gillman Insurance Group. AgentSecure was a wholesaler that was providing market access to small and rural agents in a partnership with CNA and the Big I of Georgia. With InsureZone's help, AgentSecure expanded its relationships to include 37 Big I partners and signed up 3000 agency members.
The technology platform was stabilized, and with 4 national carriers being quoted electronically the company had its first opportunity to focus on the operational efficiencies made possible by real-time connections to the carriers.
2000
2001
In early 2001, the original business plan was amended. Our marketing partners generated few leads and those that came in the door were shoppers, but not buyers. While the consumer wanted to shop on the internet, the buying decision was being made in conjunction with their trusted advisor , a traditional insurance agent. As a result, InsureZone adjusted its strategic plan to focus on providing service to insurance agents rather than trying to sell directly to the consumer.
Since the mid-2000s, InsureZone revamped its website and added an Agent Dashboard for the efficient delivery and management of submissions, quotes, and bound policies. Enhancements include more carriers, online reporting for our agents, automated email delivery of reports, creation of Clowser (our carrier appetite and underwriting management system), automatic re-quoting of policies that did not sell in the prior year, a revamped payment system to enable increased flexibility in how an agent pays us, and a new self-service area for agent membership tracking.
2006 enhancements included the addition of our 11th carrier. InsureZone also now had four personal lines carriers with whom we were electronically quoting and writing policies. We also added a Quick Quote tool for personal and commercial lines which was revolutionary for our service offering. With just 24 questions on an application which took only 3-4 minutes to complete, InsureZone enabled a user to provide a premium indication for a commercial risk while the customer was on the phone. This lead to deals with I-Bank, Insurance.com, and IMMS/Group 500 which added over 1,000 agents to our network.
2006
2010
In 2010, InsureZone bought CMS Agency, Inc., a Nevada based wholesaler and added 267 new agencies to the AgentSecure family. Later that same year, we started InsureZone Direct as a retail agency cluster (Network). This became the third division of the company and today we have 90 agencies that are part of InsureZone Direct, and It's expanding rapidly.
Our Technology group continues to impress. In early 2013 we surpassed 35,000 agencies using the platform and we have quoted over $1.5BN in premium since we started. We currently have 17 commercial carriers and 7 personal lines carriers on our platform.
In early 2013, InsureZone partnered with Webcetera to leverage their connections to personal lines carriers. This partnership has enabled InsureZone to continue to expand its lead in the commercial insurance rating space while being able to access over 100 personal lines carriers from Webcetera. InsureZone now has the insurance industry's first true rating platform incorporating both personal and commercial lines.
2013
Executive Team
John Pergande | CEO
John is an approachable problem solver. He is licensed to sell insurance in all 50 states, and he understands the dynamics of the personal, commercial and surplus lines segments of the industry from a broad perspective as well as at the detailed level. As the CEO John is also the project manager for the insurance rating and sales CRM platform created by InsureZone. The platform has been used by 35,000 insurance agencies around the U.S. for insurance shopping and policy servicing.
John joined the company management team as CEO in 2003 after founding the company in 1999. For the seven years prior to 2003, he was a general partner of Buena Venture Associates (BVA), a venture capital firm based in Fort Worth. Through BVA, John invested in and was a board member of eight companies both public and private.
Before getting involved in the insurance business, John worked in corporate finance at Electronic Data Systems (EDS) and as a corporate banker for Citibank. He has a BA in Economics and Political Science from Yale University, where he was also a rower. John started his business career on the floor of the New York Futures Stock Exchange and then moved to trading stock options at the Chicago Board Options Exchange. He received an MBA from the Kellogg School at Northwestern University. His nonprofit interests include the STAR Scholarship Fund, Cristo Rey, the Jordan Elizabeth Harris Foundation, the Fort Worth Symphony, and the Modern Art Museum of Fort Worth. As a native of Green Bay, Wisconsin, it's no surprise that he remains a Packer fan (and yes he and his boys are all shareholders).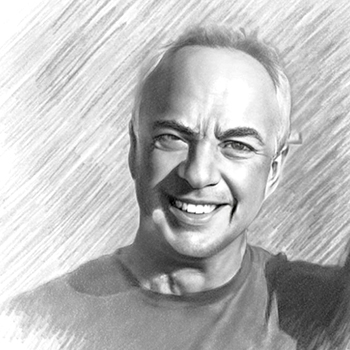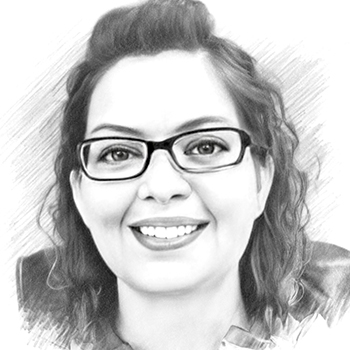 Amy Johnson | Senior Vice President
Always a top performer, Amy's strengths in streamlining operations and improving workflow that continue to optimize our high growth environment earned her this title in 2012. With responsibility over both the Underwriting and Customer Service divisions, Amy has helped her staff develop the customer-first concept that reflects our goals as a company. Her decades of improving operations have contributed greatly to her ability to establish metrics and develop a plan of action that led to an unprecedented change in processing time for many transactional duties at InsureZone. Her recommendations to our Technology Team resulted in an enhanced platform that includes features that improve service levels and increase both agent and employee satisfaction.
Dave Schmidt | Lead Developer, Director of Automagic Solutions
Dave Schmidt joined the InsureZone team in 2006. After a number of years working for Applied Systems, and supporting the Transformation Station product, he was one of three employees in Oelwein, Iowa to join the InsureZone team in the wake of Applied's sale to a private equity company. Dave based in Oelwein Iowa, is a seventh generation family farmer, an avid Iowa State football fan, an active member of his local community, and a father of two. Dave has an incomparable talent for crafting complex processes that feel simple and intuitive to the user. Among the list of things he's taught us are "how the Iowa caucuses really work" and technological advances in agriculture, like the gps auto-steer on his tractors.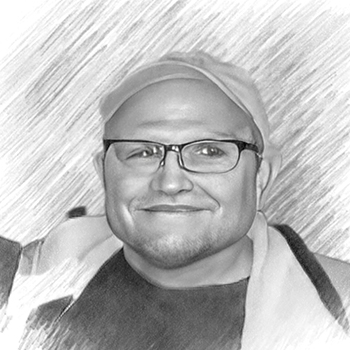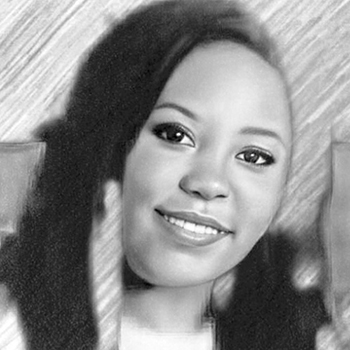 Gwen Fitzpatrick | Director of Membership
Gwen joined InsureZone in 2012 as our receptionist. She quickly was promoted to our customer service team lead due to her critical thinking skills, willingness to assist others and ability maintain a "customer first" attitude. These attributes lead her to consistently create an overall positive experience for both our internal and external clients. After 7 years as our customer service team lead, she was promoted to Director of Membership in 2022. Her experience working with many different departments within the company, made this transition a smooth and easy one. Gwen enjoys interacting with our agents from a new perspective as well as providing ideas to consistently improve upon the functionality of our services. InsureZone is excited about the changes our new director of membership is making to improve the membership experience for existing and new agents.
Kate Laughlin | Marketing Manager
Kate joined InsureZone in 2022. She is a Fort Worth native who returned to Texas after graduating from the University of Georgia, where she received her BBA in Marketing with a Digital Marketing Area of Emphasis. Since joining InsureZone, she has worked to ensure every customer's introduction to and interactions with InsureZone are positive and meaningful. Kate enjoys calling upon her background in digital marketing to assist in consistently improving our user experience and the functionality of our services. When she's not at work, Kate enjoys spending time outdoors and with family and friends. She is an avid Georgia Football fan and proud dog mom.