At InsureZone, we offer Policy Servicing Solutions that target 3 key areas of concern:

File Management & Organization
Keep files managed and organized in one convenient location for easy access to important information.

Service Department Solutions
Gain access to InsureZone service resources to ensure your clients are never without service for their policies and increase your team's bandwidth.

Policy Renewal Management
Make policy renewal simple with tools that can manage and save you time.
Explore our Suite of
Policy Servicing Products: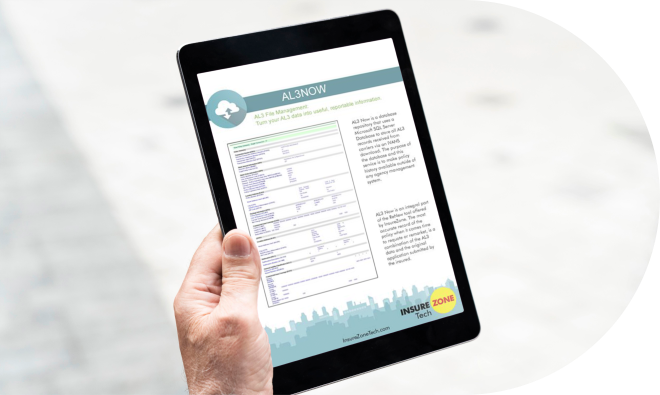 AL3NOW
As a file organization and management solution, AL3Now stores all AL3 records received from carriers using a Microsoft Server Database. AL3Now makes policy history available outside of any agency management system, allowing users to gather information easily while making it useful and reportable. As an integral part of our ReNew tool, AL3Now in combination with the original application submitted by the insured provides the most accurate record of policy when it comes time to requote or remarket, saving you time--all while having valuable information at your fingertips.